Can I Sell My KDP Books on Etsy (The Truth)
In my view, the world of self-publishing has opened up countless opportunities for aspiring authors like me. Recently, I've been exploring the idea of selling my KDP books on Etsy. It seems to me that this could be a game-changer in expanding the reach of my work and boosting my earnings.
Join me as I delve into this intriguing possibility, sharing what I've learned and the steps I've taken to navigate this exciting venture.
Can I sell my KDP books on Etsy?
The short answer is a mix of yes and no. While you can technically sell your KDP books on Etsy, it's essential to be aware of Amazon's copyright policies. This article delves into the details, offering insights on working within these guidelines and maximizing your profit from your book creations.
Robin's Thoughts
Personally, I've found self-publishing to be a game-changer for authors like me.
I've been intrigued by the idea of selling my KDP books on Etsy to expand my reach and income.
When it comes to selling on Etsy, it's not a simple "yes or no" answer.
Etsy: A Creative Marketplace
Etsy is a unique online marketplace, known for its handmade and vintage products.
Sellers can open shops, list items, and connect with buyers.
Etsy stands out for its focus on creativity and one-of-a-kind items.
Amazon KDP vs. Etsy: Different Paths
Amazon KDP focuses on mass-produced items and is ideal for items with high traffic.
Etsy shines when selling unique, handcrafted, and vintage products.
Amazon KDP takes a percentage of royalties, while Etsy charges a $0.20 listing fee.
In my honest opinion, self-publishing has revolutionized the way authors like me approach their craft. Lately, I've been pondering the intriguing prospect of selling my KDP books on Etsy. From my perspective, this venture is a potential game-changer, promising to broaden the reach of my literary creations and elevate my income.
What is Etsy?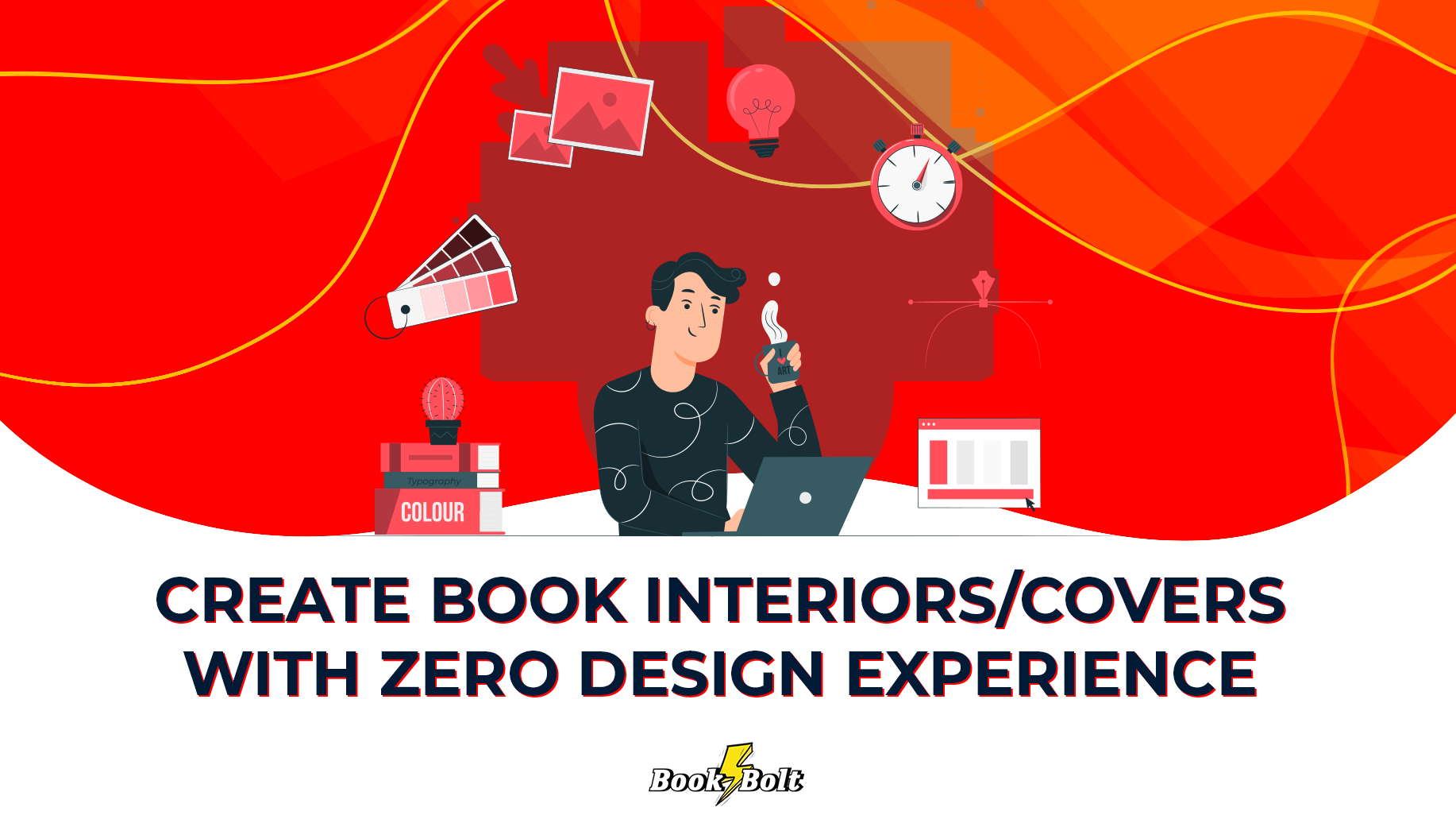 Etsy is an online marketplace that allows people to buy and sell handmade, vintage, and unique factory-manufactured items. The platform was founded in 2005 and is headquartered in Brooklyn, New York. Etsy is known for its focus on creativity and uniqueness, and it is a popular destination for people looking for unique and one-of-a-kind items that cannot be found elsewhere.
To use Etsy, individuals or businesses can sign up for an account and create a shop to sell their items. Etsy provides tools and resources to help sellers manage their shops, including the ability to list and manage items, process payments, and communicate with customers. Buyers can browse and search for items on the platform, and can purchase items directly from the seller's shop. Etsy also provides tools for buyers to manage their purchases and communicate with sellers.
People use Etsy for a variety of reasons. Some use it as a way to sell their handmade or vintage items, while others use it to purchase unique or one-of-a-kind items that are not available elsewhere. Many people appreciate the focus on creativity and uniqueness on the platform, and enjoy the ability to support independent makers and artists. Additionally, Etsy is often used as a source for unique and special gifts, as the platform offers a wide range of items in a variety of price ranges.
Difference Between Selling On Amazon and Etsy?
The difference between selling on Amazon vs Etsy is that if you are selling handmade, crafted, vintage, or any kind of unique products Etsy is the cheapest option. If you are selling something that is mass produced Amazon is the way to go.
Amazon receives more traffic but there is also more competition on most products so you need a few good reviews to be able to get sales.
Amazon KDP has a printing cost and takes a % of the royalty (Amazon takes x % of the price) for every product sold but Etsy has a listing fee of $0.20 USD for each item that you list for sale. So it is easier to gamble on Amazon because it doesn't cost you anything but on Etsy you might have a better audience for your books. 
Can I Earn Money Selling My Books on Etsy?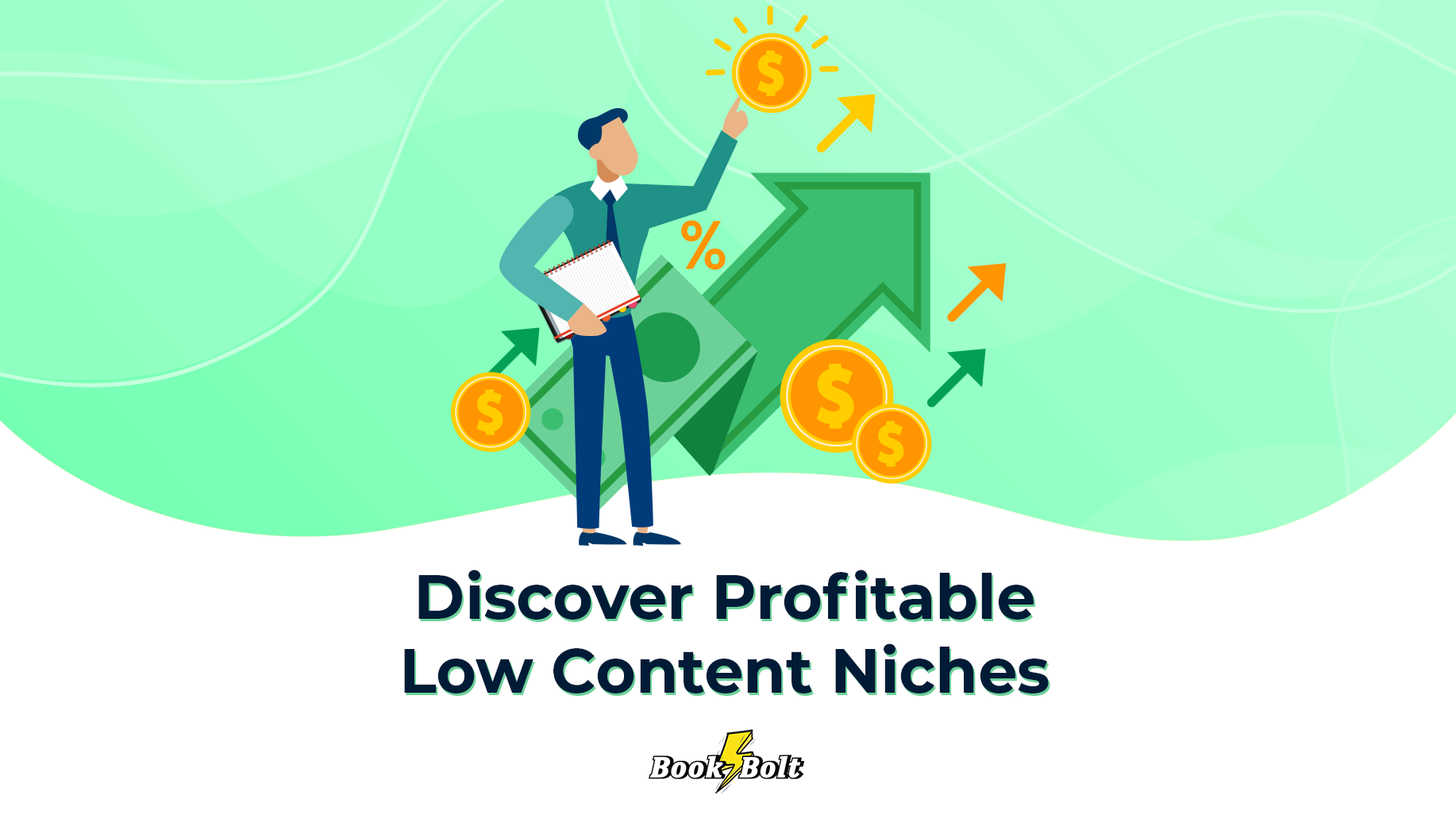 It is possible to earn money by selling books on Etsy and can I sell my KDP books on Etsy, or lets turn the question around, can I earn money selling my mooks on Etsy? The amount of money you can earn will depend on a number of factors and to provide an example, let's say that you are an author who has self-published a book through Amazon KDP, and you are considering selling that book on Etsy.
To sell your book on Etsy, you would first need to create an account and a shop on the platform. You would then need to list your book for sale, including information about the book and its price. Assuming that your book is in high demand and you set a competitive price, you could potentially earn money from each sale made through your shop on Etsy.
For example, let's say that you set a price of $10 for your book, and you make 10 sales per month on Etsy. In this case, you would earn a total of $100 per month from book sales on the platform. However, it is important to keep in mind that Etsy charges a fee for each sale, which is currently 5% of the item price plus $0.20. In this example, this would mean that you would need to pay Etsy a total of $1 per sale, or $10 per month, in fees. This would reduce your total earnings from book sales on Etsy to $90 per month.
Of course, this is just one example, and your actual earnings will depend on a number of factors, including the specific book you are selling, the demand for that book on Etsy, and the price you set for it. It is important to carefully consider these factors and do your own research before deciding whether selling your book on Etsy is a good idea.
Can I Sell My KDP Books on Etsy and Other Platforms?
The short answer is no because it violates Amazon KDP's Terms and Conditions but can I sell my KDP books on Etsy in any other ways? Yes you can!
You can buy a bunch of copies of your book from Amazon at a low cost then put them on sale and sell them on Etsy and other sites. That is the same way as if you would craft 
something and then put it out on different platforms. 
When I sell my books on Etsy I never put out books I have not sold on Amazon because If it doesn't sell on Amazon I'm not sure if I would get any sales somewhere else. But there is also this thing with Amazon KDP (kindle direct publishing) and that is that it is really hard to be discovered if you do not run ads.

You could potentially be discovered if you have done really good keyword research. I have 23 books that have been sold without me doing any advertising and that was a really good indicator for me that these books work great without ads so they worked really well with ads. 
If they work great with ads they will sell on other platforms as well. But one thing I noticed with Etsy, Redbubble and other sites is that people are not looking for the same kind of books there. People want more personal books with a touch of uniqueness. Let's say you are an anime fan and love anime. You definitely want an anime notebook with some love put into the cover and I want to state that you don't find that many notebooks with that kind of great motives on Amazon.
Different Sites Like Etsy
You are not limited to selling your creations on Amazon and Etsy, why not put them out on all related platforms for an even greater spread? This is why it is important to think outside of the box and find new business opportunities. But now let's head to the list with the 19 best sites that are like Etsy.
Aftcra
Amazon
Amazon Handmade
ArtFire
Artful Home
Big Cartel
Bonanza
eBay
Folksy
Icraftgifts
IndieCart
Redbubble
RubyLane
Shopify
Spoonflower
Storenvy
UncommonGoods
Zazzle
Zibbet
Cheapest Printing on Demand Companies?
Let's say that you do not want to buy books from Amazon to resell and instead you want to find another print on demand publisher where you can buy your books for reselling. 
What options are there and how much does it cost?
Most publishers on this list sell books in bulk so the more you buy the cheaper you get but depending on what your preferences are you will typically pay somewhere between $3-15 USD. So depending on what you are looking for you should calculate the l
48hr Books 
Acutrack
Amazon KDP 
Blurb
Bookbaby 
Diggy POD 
Draft2Digital 
Espresso Book Machine 
Ingramspark 
Lulu 
The Book Patch 
Trafford
Be sure to read up on the different printing prices and what options they have. 
So it doesn't matter what company you decade for printing just be sure they have a price that fits your needs. Personally I use Amazon KDP because I like to order from where I have my books and it feels better to get some sales in. Also you should remember that you can order copies of your books for a really good price so you do not buy them directly from Amazon.
How To Sell Notebooks on Etsy & Setting Up Your Account
IF you want to learn how to sell notebooks on Etsy, learn how to get sales on Etsy and learning how to make money selling notebooks on Etsy you need to make an account to be able to sell.
Here are the steps you need to take to open your account and publish your first notebook for sale!
1. Determine if Etsy is the right marketplace for your small business
Consider the popularity of the products you are selling and their fit with the categories that are most popular on Etsy (e.g. home and living, art, and jewelry)
Check if Etsy is popular in the region where your primary audience is located. While Etsy has buyers and sellers worldwide, it is more popular in certain countries such as the UK and Canada.
2. Create a free account on Etsy.com
Head to the Etsy website and click the "Get started" button.
Enter your basic personal information such as your name and email address to create an account.
3. Open your Etsy storefront:
Use your account to open your Etsy shop.
Enter your shop preferences, such as the language you'll use to describe your products, the country you're selling from, and the currency you'll charge customers in.
4. Choose a unique shop name:
Your shop name can be a combination of letters and numbers without spaces.
Use a business name generator to find ideas if you're unsure what to call your shop.
Make sure the name you choose is not already in use by another Etsy store owner.
5. Upload your products:
As soon as your new Etsy shop is open, you'll be able to start selling items.
Create a new listing for each product you're selling through the marketplace, whether it's vintage items, handmade goods, or arts and crafts supplies.
Use high-quality images and detailed descriptions to showcase your products.
Add up to 10 high-quality images or one video per listing.
Include additional information such as product title, information about the listing, category, listing type, whether it's a physical or digital product, and a product description containing your unique selling points (USPs).
6. Choose how you'll get paid, set up billing, and customize your storefront:
Select from the various payment methods offered by Etsy and set up billing for your shop.
Customize your storefront to create a consistent look and feel for your shop, and to showcase your products in the best way possible.
7. Optimize your listings with search engine optimization (SEO) best practices:
Use keywords in your listing to improve visibility and searchability of your products.
Promote your listing on social media and other platforms to increase visibility and drive traffic to your listing.
Continuously monitor and update your listing to ensure it is accurate and appealing to potential customers.
8. Provide excellent customer service:
Communicate promptly with customers throughout the ordering and shipping process to ensure their satisfaction.
Address any issues or concerns that may arise promptly and professionally.
By following these steps you'll be able to open your Etsy shop, upload products and start selling on Etsy!
Is Selling Low Content Books On Etsy a Good Idea?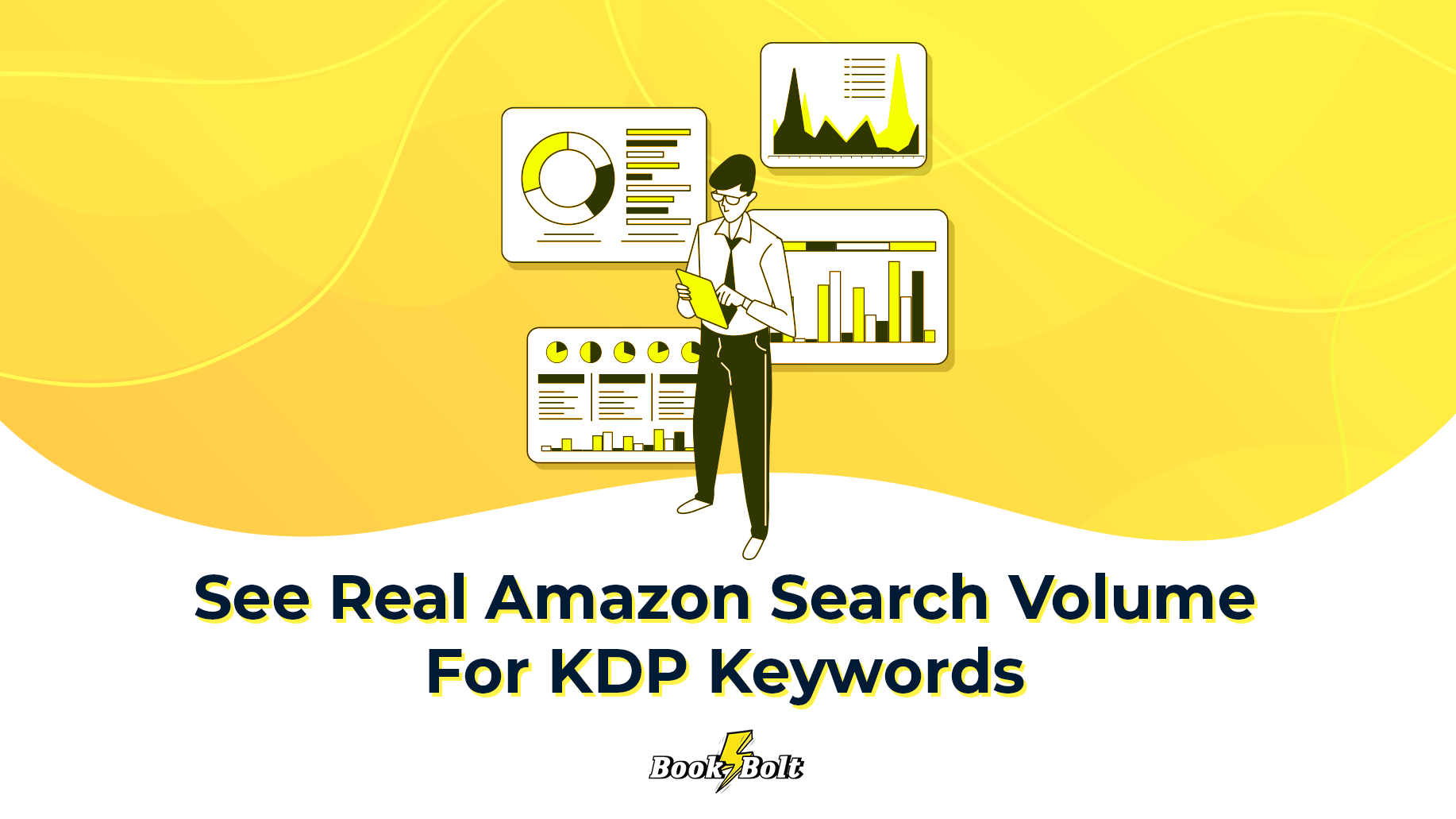 Yes, selling books on Etsy is the best place after Amazon KDP to sell your books after Amazon KDP. Earlier we talked about Etsy being a great place to sell unique products with different styles and your low content journals and notebooks are great for Etsy so do not be shy putting them up there for sale. But remember, check if they work on Amazon first before putting them out on sale on Etsy.
Is Promoting Low Content Books on Social Media a Good Idea?
Promoting your low content books on social media is a great idea! Because if you made something unique like a calendar, a 365 planner, an activity book or maybe a recipe book people love to buy unique products from people they see or follow online. So do not be afraid to put your book out on Tiktok, Instagram or even your Facebook. 
You never know who would love to buy your newly created book. And one of the best things is that when they buy it from you they will feel connected to you and your brand and will more than likely continue to buy from you.
Pros and Cons Selling My KDP Books on Etsy
In my view, selling my KDP books on Etsy presents various advantages and disadvantages. I believe that it offers the opportunity to reach a diverse audience and potentially gain more visibility, leveraging the existing customer base of this well-established platform. However, there's a feeling that I might face competition from other sellers and encounter price pressures, which could impact profitability.
Additionally, there's the issue of fees and commissions when selling on Etsy. It's clear to me that it's crucial to weigh these pros and cons carefully, taking into account the unique aspects of my situation. To make an informed decision, I'm inclined to research the Etsy platform and the book market there and seek advice from fellow authors or experts.
My Personal Experience
In my personal journey, I've ventured into uncharted territory by attempting to sell my KDP books on Etsy. It's been an enlightening experience, and I've discovered that the process is not as straightforward as it may seem.
From my perspective, integrating my KDP creations into Etsy's creative marketplace required careful consideration. I have every reason to believe that my unique approach and insights will be beneficial to fellow authors considering this path.
Conclusion
In my honest opinion, the potential to sell KDP books on Etsy is a promising avenue for authors and creators alike. From my well-informed view, it's clear that this dual-platform strategy has the potential to expand readership and increase revenue.
I'm convinced that, with careful evaluation and informed perspective, authors can successfully navigate these opportunities. From my experienced standpoint, I can't help but think that combining KDP and Etsy is a winning formula for authors looking to reach a broader audience. In my own estimation, it's been a valuable journey, and I'm inclined to think that this is a path worth exploring further.
FAQs about Selling KDP Books on Etsy
Can I sell my KDP books on Etsy?
Yes, you can sell your Amazon KDP books on Etsy, but there are specific steps to follow to list them effectively.
Can you sell Amazon KDP books on Etsy?
Indeed, you can list and sell your Amazon KDP books on Etsy, expanding your audience and sales potential.
How to sell KDP books on Etsy?
To sell KDP books on Etsy, create listings, offer digital downloads, and ensure they adhere to both platforms' policies.
What is the difference between Amazon KDP and Etsy for book sales?
Amazon KDP primarily focuses on book publishing, while Etsy offers a broader range of handmade and vintage items, including books.
Can I sell books on Etsy?
Etsy permits the sale of various books, including KDP books, providing an opportunity for authors and sellers.
How to make journals to sell on Etsy?
You can use tools like Book Bolt to design journals for sale on Etsy, creating unique and appealing products.
How to sell low-content books on Etsy?
Selling low-content books on Etsy involves optimizing listings and targeting the right audience interested in these types of books.
How to link Amazon KDP to Etsy?
Currently, there's no direct integration between Amazon KDP and Etsy. You'll need to list your KDP books manually on Etsy.
Can I sell my self-published book on Etsy?
Yes, you can sell self-published books, including KDP books, on Etsy as long as they meet Etsy's seller policies.
How does Amazon KDP work, and how can it benefit Etsy sellers?
Amazon KDP allows authors to publish and sell books, and Etsy sellers can leverage this platform to expand their book offerings.
Is Amazon KDP profitable, and how does it compare to Etsy?
Amazon KDP can be profitable, but profitability depends on factors like book quality, marketing, and audience targeting.
Can you sell Amazon products other than books on Etsy?
While selling Amazon products on Etsy is possible, you need to ensure you have the necessary rights and comply with both platforms' policies.
How to sell print-on-demand books on Etsy?
To sell print-on-demand books on Etsy, partner with a print-on-demand service and list your products in your Etsy shop.
Can you sell KDP books on Shopify?
You can't directly sell KDP books on Shopify, but you can promote and link to them for purchase on Amazon.
Can you sell fan art on Etsy alongside KDP books?
Yes, you can sell fan art on Etsy, but ensure it complies with copyright and intellectual property laws.
What types of books are suitable for Amazon KDP and Etsy?
Both platforms are suitable for various book types, including fiction, non-fiction, journals, and low-content books.
How to make money with Kindle Direct Publishing and Etsy?
Authors and sellers can make money by self-publishing books on Amazon KDP and listing them on Etsy for a broader audience.
How to sell on Amazon KDP and Etsy simultaneously?
To sell on both platforms, create separate listings for Amazon KDP and Etsy, managing inventory and marketing strategically.
How to optimize Etsy listings for KDP books?
Optimize your Etsy listings for KDP books by using relevant keywords, high-quality images, and accurate descriptions.
Can I sell used books on Etsy alongside new ones, including KDP books?
Yes, you can sell both used and new books on Etsy, including those created through KDP. Just ensure accurate product descriptions.
Related: